Despite the deep transformation that family has been undergoing during the last decades, this institution has still remained the most fundamental social unit, determining greatly who we are as people and society. This is why we wish to take a closer look at the structure and family relations, and at the same time inquire into the generation perspective.
We want to consort with the family taboo.
We want to discover family secrets.
We want to experience the toxic family.
We want to feel the family support.
We want to pay tribute to family, as it deserves it.
Because it is the most important (despite all)?
Because it is where we come from?
Because we cannot break away from it?
Because what happens at home stays at home?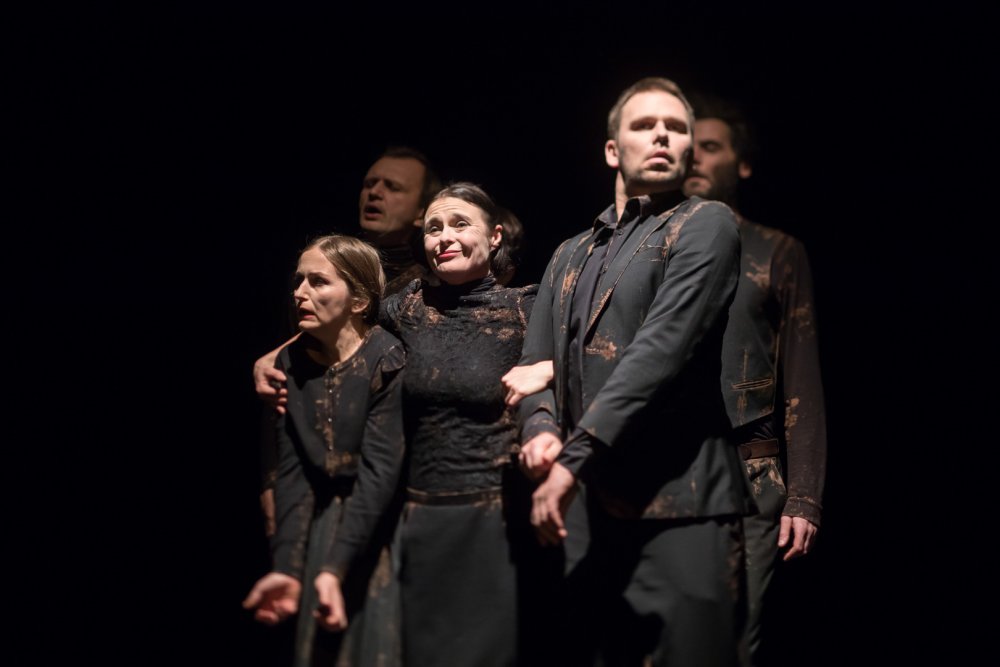 Circus Ferus is an independent group from Poznań, producing outdoor and indoor performances, as well as street events/happenings. The group was founded in 2012.
So far, they have produced: "The Freak Show" (2012), "God Bless You" (2012), "3p"(2014), "The Heart of Poland" (2014), "The Underground of Cordiality" (2016), "The Owl's Mirror" (2016), "The Family" (2017).
The group is known for its social and political involvement, which they give vent to in numerous happenings. The strength of their outdoor performance is the irony, carnivalesque energy, and the perverse sense of humor. Whereas, in the indoor performances, the members of the group search for new means of theatrical expression.
This perfomance is co-production of Circus Ferus and Centrum Rezydencji Teatralnej SCENA ROBOCZA