Grenze bedeutet im Deutschen Abgrenzung, Grenzlinie, Begrenzung, Limitierung, Front - aber auch Verbindungslinie. In dieser Performance geht es um die Grenze zwischen dem äußeren und dem inneren Selbst. Alle Individuen besitzen eigene Grenzen, die aber trotz aller individuellen Unterschiede auch gemeinsame Charakteristika aufweisen.
In der Performance Grenze geht es ebenfalls um die Grenze als psychologische Verbindungslinie zwischen dem eigenen Selbst und anderen Individuen. Wie wir andere Menschen von innerhalb unserer Grenzen wahrnehmen, in unserem Bewusstsein, kann unsere Interaktion mit ihnen und die eigenen Gefühle verändern.
Wir haben in vielen Ländern gelebt, Menschen aus verschiedenen Kulturen und unterschiedlichem Herkommen kennen gelernt, unterschiedliche Gefühle erfahren, wurden willkommen geheißen, geliebt und trafen auf ängstliche, verwirrte und vereinsamte Menschen.
Manchmal mussten wir uns psychologisch schützen mit einem Rückzug hinter unsere "Grenzen".
Die Musik für die Performance wurde von Yu Miyashita komponiert und wird auch vom Komponisten live wiedergegeben.
Grenze means border, border line, limit, frontier, bound or junction line in German.

The performance is about the Grenze, a psychological border line between yourself and other people around you. How we perceive other people inside the border, in your consciousness, and that it can change how we interact with them or your own feelings. We believe that everyone has their own Grenze. It is completely individual, but also has the same characteristics in some way.

Having lived in multiple countries, we have met many people with different cultures and backgrounds, experienced different feelings, welcomed, loved, anxious, confused and isolated. Sometimes in need to protect ourselves psychologically inside the 'border'.

The performance will include music composed and performed live by Yu Miyashita.
Misa Koide / photo: Wulf Willis
Misa Koide is a Japanese dancer, performer and choreographer, based in London and Berlin. She creates a unique style of fusion dance inspired by ballet, contemporary, theatrical performance and street dance, which she gained from her professional training and experiences performing in both theatres and street dance scenes.
Her credits include the role of Angel in The King And I National Tour, understudy (and having played) the featured ballet dancer in Cinderella the musical and Sookee/the leading role in the critically acclaimed film, The Handmaiden, at Secret Cinema X. She also experienced in the Juste Debout UK International competition where she was named in the top eight performers in the experimental category. She has just finished The King And I West End Musical at London Palladium.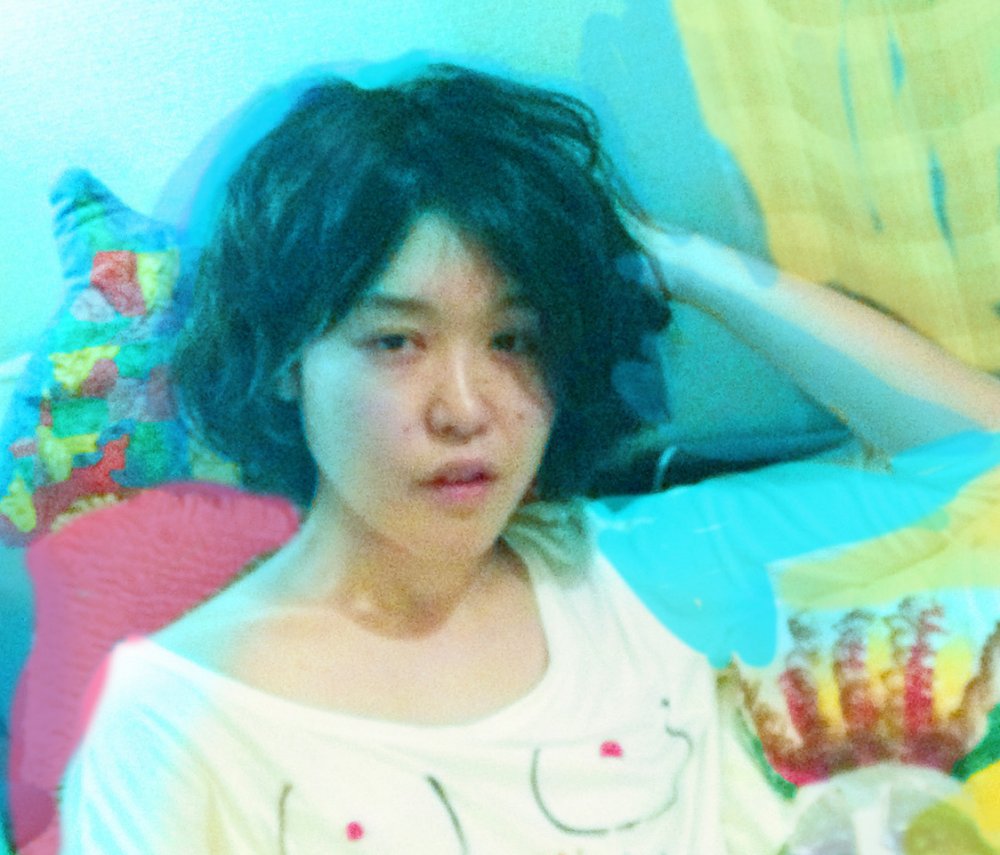 Mikako Kura / photo: Kohta
Mikako Kura is a set designer. She was born in Okinawa-ken, Japan in 1980. She studied fine arts at the Aoyama Woman's Junior College in Tokyo. Since 2006 she studied stage arts under Yoko Funahashi, set designer, and worked together. Working as Set designer for video arts, advertisements, movies, music video, clips, stage arts and any as such in Japan since 2009. Acting as artistic director for scene production and giving ideas for overall design. Since 2017 she lived in Berlin. She worked as art direction of a butoh piece "Crime And punishment" by 4RUDE, Japanese butoh company. Even now she is making a stage piece with Berlin's various dancers and performers.
Yu Miyashita / photo: Yosuke Hada
Yu Miyashita is an electronic musician. Debuted from German Mille Plateaux. Released albums from Japanese labels mAtter and Signal Dada later. The music video "Mimic" has been selected, nominated and screened at various international festivals. Recently commissioned for archives of installations by contemporary artist Chiharu Shiota and architect Asif Khan. In addition, created tailored music for fashion brand Viviano Sue's shows. "Miyashita plays Jekyll and Hyde" - Bleep